Dentist In Ottawa Ontario
A dentist does more than clean and polish teeth. Dentistry is a hugely important specialty that plays a significant role in maintaining the health and function of all tissues found in the mouth and masticatory system. Dentists provide a valuable service to their patients by helping promote oral health. Many don't realize dentists help coordinate care with other medical professionals in helping to diagnose systemic diseases like diabetes, kidney disease, and even some forms of cancer. Gooddental health can affect total wellbeing. Oral health must not be overlooked, and dentists provide the necessary preventative care so individuals can enjoy optimal overall health.
About the Ottawa Dental Clinic
When we opened our dental clinic in Ottawa in the summer of 2020, we wanted to bring something new to the community we serve.
We built a practice designed to cater to the unique needs of the college beside us, the families in the surrounding neighbourhoods, and the businesses in our community. We pride ourselves on offering comprehensive dental care that will meet the needs of all of our patients with a level of personalised service that will make the experience a welcome one for all.
Excellent oral health is very important for more than just fresh breath and a dazzling smile. Healthy teeth and gums are essential for good biting and chewing ability which, in turn, are crucial for good digestion and proper nutrition. This significantly contributes to the overall health and a sense of well–being. On a much broader scale, ongoing medical research seems to indicate that there are some important links between poor oral health and diabetes, heart, respiratory and other systemic diseases. In a way, your mouth is a gateway to your body, it is important to take good care of it.
So, if you are looking for a dentist in Ottawa, we encourage you to send us an email or give us a call and see if we can make you smile!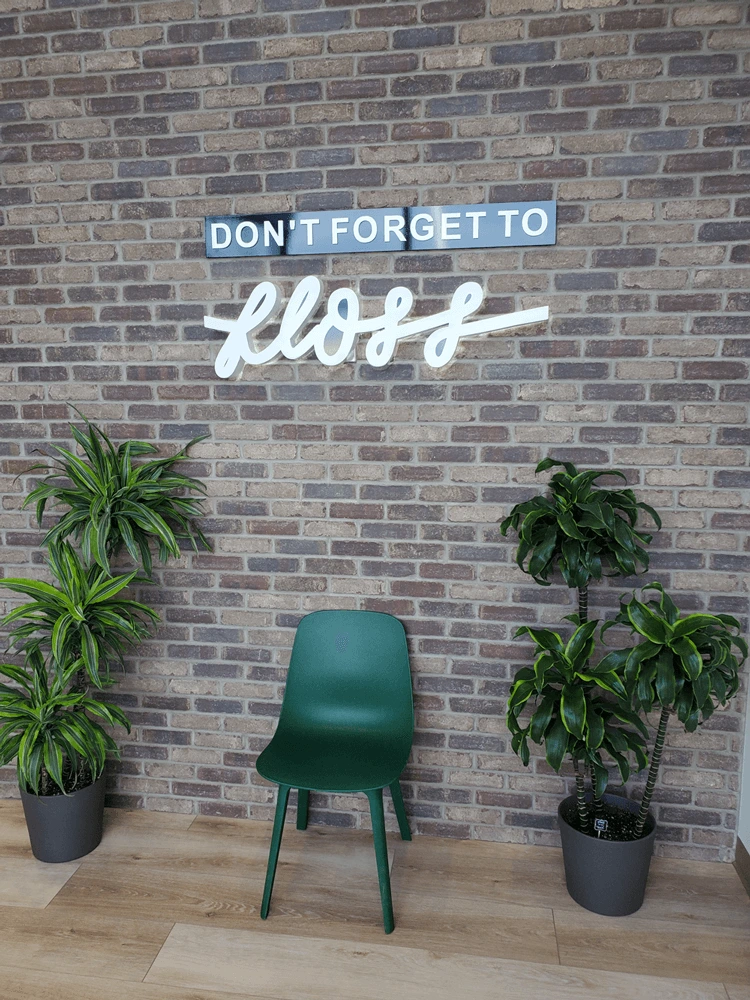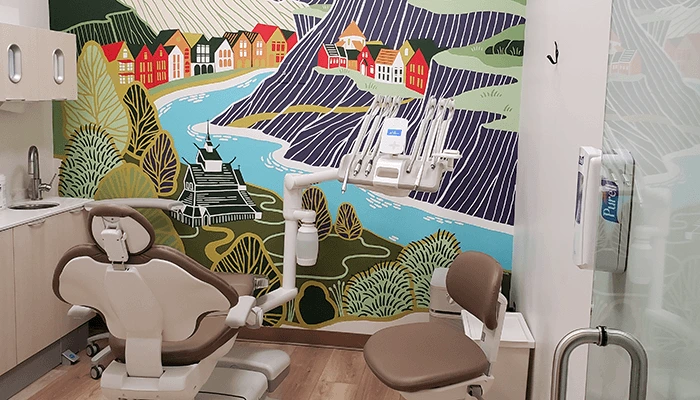 Our Dentistry Services by Ottawa Dentists
No matter what your individual dental needs are, our experienced team of Ottawa dentists at College Square Dental can help you. For more information on our services please see the list below. If you don't see the service that you are looking for listed here, just give us a call and we will give you further information, schedule a consult, or schedule an appointment for a referral to a dental specialist.

GENERAL DENTISTRY
At College Square Dental, we provide a full range of services for all our patients, young and old a like. We believe that no matter what age, a healthy smile is a beautiful smile and we are here to ensure you maintain your oral health with general dentistry in Ottawa.

COSMETIC DENTISTRY
Our team offers a variety of services to correct and improve your smile. We can repair broken and slightly misaligned teeth with veneers and bonding, or simply make your smile a few shades whiter with a professional whitening treatment.
SEDATION DENTISTRY
The thought of visiting the dentist makes you uncomfortable? Not a problem. If you become overly anxious by the thought of having a dental appointment, worry not. Thanks to a variety of light sedation options, "dentophobia" (fear of the dentist) can be a thing of the past.

IMPLANT DENTISTRY
Dental implants cannot replace natural teeth, but they are the next best option for you. Dental implants are basically titanium screws that are surgically implanted in your jawbone and restored with crowns or bridges (thus replacing the missing teeth). And the best part about them; they look and perform as well as your natural teeth.

CLEAR ALIGNERS
Many people think that problems like crooked teeth, overbite, crossbite, or crowded teeth can only be fixed in childhood, and the treatment must involve braces. While it is usually better to address these issues early on, you can still resolve them as an adult. Clear aligners are a wonderful option as they are a convenient and nearly invisible alternative for orthodontic treatment that leads to a cosmetically pleasing smile.

EMERGENCY DENTISTRY
Emergencies can happen at any time; from physical activity to driving a car or even in bed while you are sleeping. We are here whenever you encounter a dental emergency, like a knocked-out tooth or broken braces, to ensure that you receive the help and treatment you require as soon as possible.

DENTURES
Even though our goal always is to help patients preserve their natural teeth, there are circumstances where this may not be possible. Due to age, trauma or disease, some people end up with no natural teeth left, and need total tooth replacement on one or both arches. A common and readily available treatment option is a removable prosthetic denture. A customised, well fitted denture can comfortably restore the normal functionality of natural teeth. In recent years, fixed, implant-supported dentures were introduced which provide a very desirable option for many people.
ROOT CANAL
Root canal treatment is not something people look forward to having done, butit is sometimes necessary and can be done comfortably. The goal of this procedure is to save your tooth and to protect not only your dental health, but your overall well being by eliminating infections and pain. If we detect an infection in one of your teeth, it is absolutely necessary to address it as soon as possible. Our dentists in Ottawa will "get to the root of the problem" and fix it without delay.

TOOTH EXTRACTION
While it is always our goal to save your natural teeth, there are situations where it is better or necessary to take one or more teeth out. One very common example are wisdom teeth, which can crowd their surrounding neighbours, or sometimes remain impacted in your gums and cause infections, pain, and other problems. At College Square Dental, we promise to carefully evaluate your particular situation (including wisdom teeth) and see whether an extraction may be necessary.

DENTAL CROWNS
Dental crowns represent a great, long-term solution for a variety of dental issues. They can protect damaged teeth, restore misshapen or worn down teeth, or strengthen anchor teeth of a dental bridge. Today's crowns are made of durable enamel-coloured material that can be matched to your natural teeth, making crowns almost indiscernible from your natural teeth.

DENTAL BRIDGES
A dental bridge is a fixed partial denture that can permanently replace one or more missing teeth. It essentially "bridges" the gap between two healthy teeth. College Square Dental is your dental clinic in Ottawa for all your tooth replacement needs.

FAMILY DENTIST
College Square Dental is the dental clinic in Ottawa for the entire family. We provide a full range of services for every member of your family, from toddlers to the elderly. We are here to help, whether it is to educate the young ones on the right brushing technique and the importance of regular brushing, to the more complex restorative dental needs of the older generation.
Not Finding What You Are Looking For? No Problem!
As mentioned above: if you don't see the service, you are looking for here: give us a call! If we can't help you, we can provide you with a referral to the specialists who can.
Your Dentists in Ottawa For All Your Dental Needs: College Square Dental
Whatever your dental needs, our professional and friendly team at College Square Dental has you covered: from your regular semi-annual checkups to unexpected emergency visits. We are always open for our "regular" patients and gladly welcome any and all new patients! If you are looking for a new dentist, give us a call today at 613-695-4877.